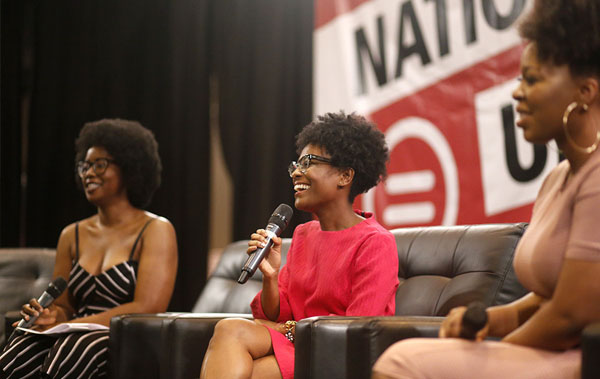 Event:  National Urban League 2017 Annual Conference
Overview:
Over the past eight years, True has developed a strong client relationship with the National Urban League (NUL).  From planning a multi-city tour to planning simultaneous events at their annual conference, NUL has entrusted us to develop new event concepts as well as re-energize existing events.
Challenge:
In 2017, True was tasked with planning 3 simultaneous events and managing social media at the National Urban League Annual Conference held July 26-29th in St. Louis, MO.  The conference is a power-packed 4-day gathering of community leaders, young professionals, entrepreneurs, business executives, and other influential leaders.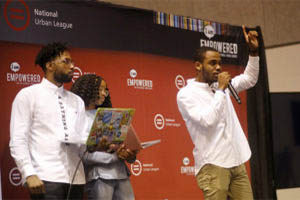 Hackathon for Social Justice
A space for innovators to design original applications to alleviate the most pressing social issues of our day with cash and prizes awarded to the top 3 teams.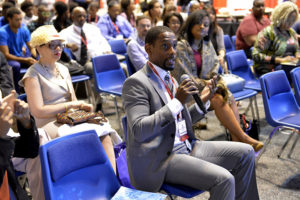 TechConnect
Free networking events and panel discussions with top executives in technology.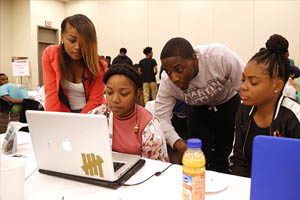 Community Day
A free family focused back-to-school event featuring entertainment, community resources and interactive displays, culminating with a backpack giveaway to all school-aged children in attendance.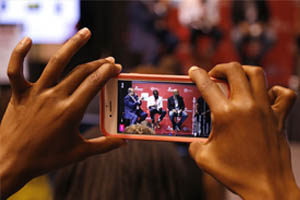 Digital Team
Social media coverage through the National Urban League's Facebook, Twitter, Instagram, and Snapchat channels.
Strategy:
Our work with NUL exemplifies our ability to scale our staff and services to effectively meet our client's needs.  We have a thorough understanding of what processes, tools, and staff are needed to plan concurrent events of various scale.  We did this by:
Assembling an event team led by a dedicated project manager to oversee the details and logistics of each event and serve as a liaison between the appointed client contact and True's internal team
Creating a separate task list, timeline, and deliverables for each event that roll into one complete project plan for the client
Maintaining open communication between all team members, including written updates, conference calls and face-to-face meetings, to ensure that everyone is informed and aware of all event information
Developing and managing event budget
Handling all event logistics
Developing program content
Identifying and confirming dynamic speakers, panelists and stage talent
Managing social media efforts for the entire Conference
Managing relationships with event partners and major sponsors
Managing sponsor and partner deliverables
Developing content and overseeing design of marketing materials and event web pages
Developing key messages for Conference media campaign
Producing stage activities for each event
Managing over 350 volunteers
Results:
Hackathon for Social Justice
The Hackathon for Social Justice gave developers, designers, students, and creative thinkers a unique opportunity to create tech solutions to solve a challenge facing their community.  Participants came from across the county to compete for over $5,000 in cash and prizes.
Increased number of people participating by 52% and teams participating by 133%
Developed partnerships with Yes We Code and Ferguson 1000 to promote event and provide mentors to support teams
TechConnect
Throughout the day, attendees heard from tech creators and innovators on various topics centered around emerging technologies, career opportunities in tech, and thriving in the tech space as a person of color.
Increased online registration by 232%
Over 300 people attended panels and workshops
Over 60 people attended networking event
Community Day
The event kicked off with a well-attended press conference with remarks from NUL President Marc Morial and major sponsors.  Families took advantage of various educational, health and community resources throughout the day while children enjoyed crafts, face painting, free haircuts, manicures, and live entertainment on the community stage.  The event culminated with the distribution backpacks filled with school supplies.
Over 11,000 people attended the event
Over 5,000 backpacks were distributed
The event received extensive media coverage
Digital Team
A team of 10 covered and captured valuable highlights from the Conference through NUL's social assets
The team's efforts garnered over 28 million social media impressions