Senior Service America, Inc.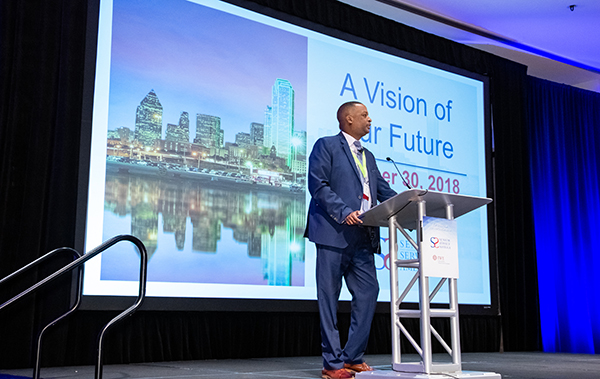 Event:  Force for the Future Conference
Overview:
Senior Service America, Inc. (SSAI) partnered with Institute for Work and the Economy to present Force for the Future Conference in Dallas, TX. The 3-day conference focused on how technology is changing the way we work, how businesses and workers can prepare for this shift and what the future might hold for older workers in America.
Challenge:
Hosting a conference for the first time in 8 years, SSAI needed guidance on the planning process and logistics for executing a successful event.
Strategy:
True was tasked with managing event logistics including:
Developing and managing event budget
Negotiating and managing venue and vendor contracts
Handling event logistics
Serving as stage and technical producer
Planning and overseeing design of event signage
Designing event digital presentations
Managing sponsor and partner deliverables
Collaborating with social media and film crew
Results:
Over 400 attendees participated in engaging workshops and keynote presentations led by dynamic speakers and thought leaders on topics such as Serving Older Ex-Offenders, Strategies to Get Older Workers Jobs, and Alternative Work for 50+ Workers.